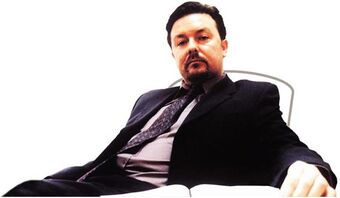 The Office is a documentry type series where an office for the fictional company,
Wernham-Hogg is invaded by the cameras to record the workers inside and outside their daily lives. It was created by Ricky Gervais and Stephen Merchant and aired in 2001 (First Series) and 2002 (Second Series). In 2003, a two-part Christmas Specials aired to follow up on the story and see where the characters were after 2 years.
Ad blocker interference detected!
Wikia is a free-to-use site that makes money from advertising. We have a modified experience for viewers using ad blockers

Wikia is not accessible if you've made further modifications. Remove the custom ad blocker rule(s) and the page will load as expected.